It is my Pleasure to Welcome you to the City of Boone's Police Department
The officers of the Boone Police Department proudly serve the citizens and visitors of the City of Boone.
Our services include:
Patrol

Criminal Investigations

Bicycle Patrol

Vacation House Checks

Various Educational Programs such as alcohol and tobacco compliance, fraud and identity theft prevention classes.
Our Community Service Officer (CSO) enforces parking, municipal infractions, nuisance abatement, and abandoned vehicles. The CSO also provides services for vehicle unlocks, funeral escorts, and motorist assists.
The accomplishments of the Boone Police Department are directly related to the support and participation of its citizens. Without it we would be unable to reach our goal of public safety. The employees of the police department thank each citizen for their continued support. We value your comments and input.
If you would like to contact me, my e-mail address is jwiebold@city.boone.ia.us
Sincerely,
Police Chief Wiebold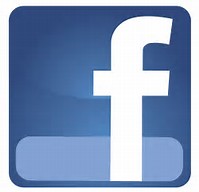 Boone Police Officers are available 24 hours each day, seven days a week by contacting the Boone County Dispatch Center (911 or 515-433-0527) or by going to the Boone County Law Enforcement Center at 1019 West Mamie Eisenhower Ave and using the intercom system to contact a dispatcher.
Click Here to submit an

Anonymous Crime Tip

.